Mail filters can also help you organize your e-mails as well as delete automatically any unwanted e-mail.
In this tutorial, we'll walk through how to send specific e-mails to a specified folder: 'Family'.
On the Toolbar, click Accounts and select Mail Filters from the menu.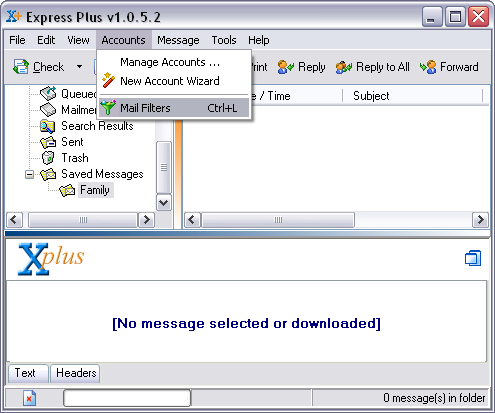 The Mail Filtering window appears.
On the General tab you should enable Filter before downloading (recommended). This way you only download on your computer the e-mail you want, not all the e-mail (including spam) sent to you.
Select the Email Address tab.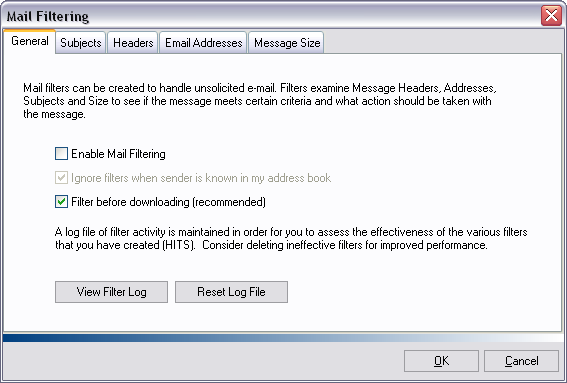 Here we'll enter an e-mail address. When e-mails arrive, Express Plus will look search through your e-mails and find the address you specify.
Click the Add button.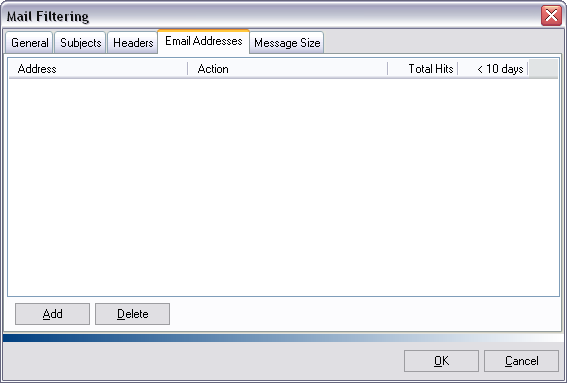 Enter email address... = type in an e-mail address. In this example, I entered 'grandma@ispname.com'.
Filter Action = select Download to Folder.
Select the folder to which you'd like Express Plus to place the e-mail.
Now Express Plus will place any e-mails that come from 'grandma@ispname.com' into the 'Family' folder.
Note: you can also enable Express Plus to delete e-mails by subjects, headers, e-mail addresses, and message size. Be creative. Spammers are.
Click OK when finished.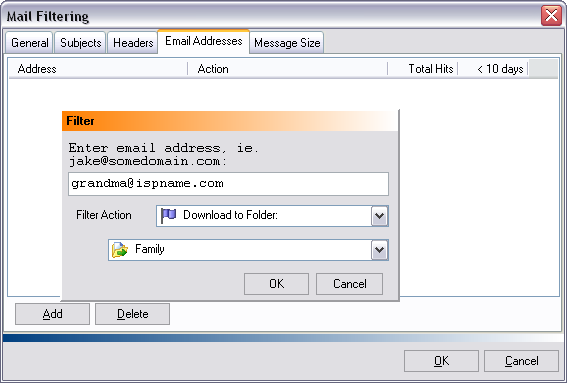 You now show one filter. Create as many as you need.
Click OK to exit the 'Mail Filtering' window.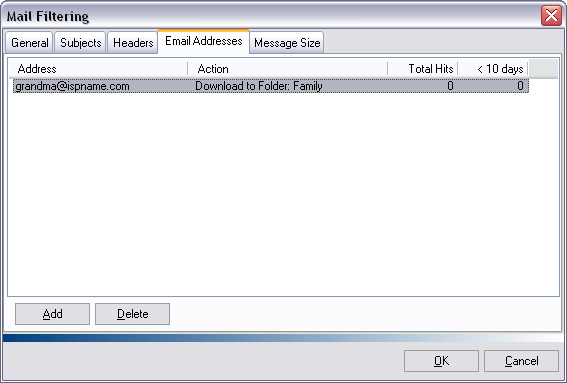 Links: Return to top