Many people never delete e-mails, so they build up. Folders are a great way to help you organize your e-mails. You can create folders for e-mail from family, work, friends, etc.
Note: you can also create filters to automatically place certain e-mails in the folders you create. To learn how to create filters, click the 'Mail filters' link above.
To create a folder, do the following:
On the Toolbar, click File and select Folders -> New folder from the menu.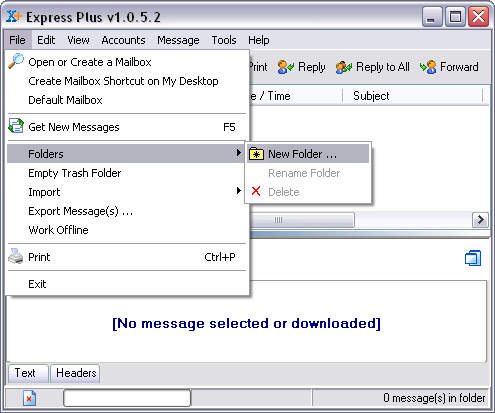 A new folder will appear. Give the folder a name. In this example, I gave the folder the name 'Family'.
Click the Enter key.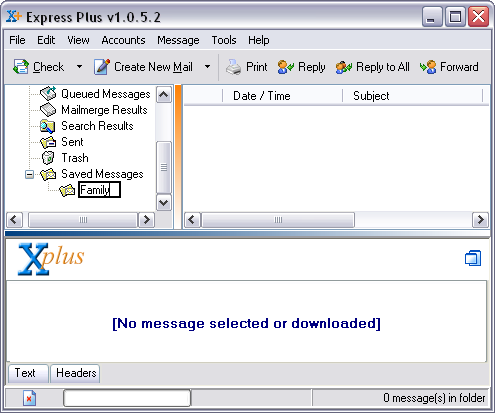 The new folder has now been created. Create as many as you'd like.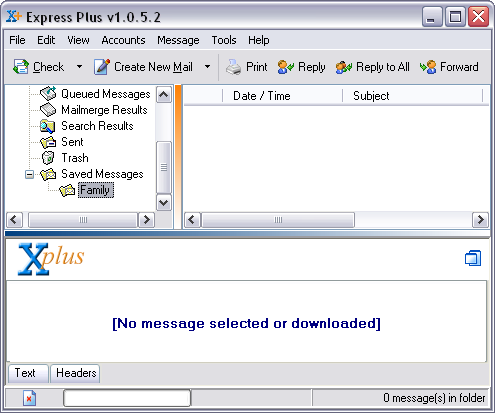 Links: Return to top